Now you can order from our business partner Jade Perch from EU Live Seafood 海鲜直播-优鲜味你 in Penang.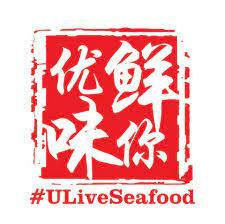 Savoring the Cuisine of Chinese North-South Fusion Steamed Sour and Spicy Green Sauce
In this culinary treasure trove, EU Live Seafood 海鲜直播-优鲜味你 offers a unique sauce that takes the deliciousness of authentic Chinese North-South-South fusion cuisine to new heights – Steamed Sour and Spicy Green Sauce. It complements Jade Perch to bring you an unparalleled feast for your taste buds.
This sauce is so spicy that it makes your heart beat faster, so spicy that your lips and tongue tingle; so sour that it evokes a dance of the taste buds, so sour that you can't stop thinking about it. Its unique flavor is amazing, as if a magical combination of magic, blending the flavors of northern and southern dishes into one.
Steamed Hot and Sour Green Sauce unveil a culinary adventure that allows you to experience the ultimate satisfaction in the interplay of hot and sour. With this sauce, Jade Perch becomes a bold and fiery style, Jade Perch becomes even more delicious and enticing, and grilled Jade Perch, sliced Jade Perch meat and marinated Jade Perch all become uniquely flavored, allowing you to enjoy another level of culinary excellence.
If you are looking for the ultimate challenge for your taste buds, Steamed Hot and Sour Green Sauce is definitely the right choice for you. Let's enter the world of this unique sauce and savor the magic of China's North-South fusion of steamed hot and sour green sauce cuisine. Buy it from EU Live Seafood 海鲜直播-优鲜味你 , you will experience the ultimate pleasure of taste, so spicy and sour that you won't be able to forget!
We hope you found value in this journey we took with EU Live Seafood 海鲜直播-优鲜味你. It was genuinely a great experience to have walked a day in the shoes of a seafood and meat importer we definitely found more intricacies that we wouldn't have anywhere else if it wasn't for EU Live Seafood 海鲜直播-优鲜味你 providing this opportunity.